Take your supply [underline]beyond[/underline] the basics
Whether you have a high-end leisure traveler looking to relax at a luxury resort, a family searching for a large vacation rental, or a corporate traveler booking a business hotel - we've got it all covered. Our wide variety of accommodations means better conversion of your existing traveler base and the opportunity to reach new segments. But to stay ahead - especially amidst the challenges of COVID-19 - you need to go beyond the basics. Here're three ways to get out of the box.
Offer more than just accommodation: meet travelers' needs with a wide range of flexible rates and deals.
Boost your revenue through package and high-margin B2B rates.
Get your offering out there through relevant merchandising and themed campaigns.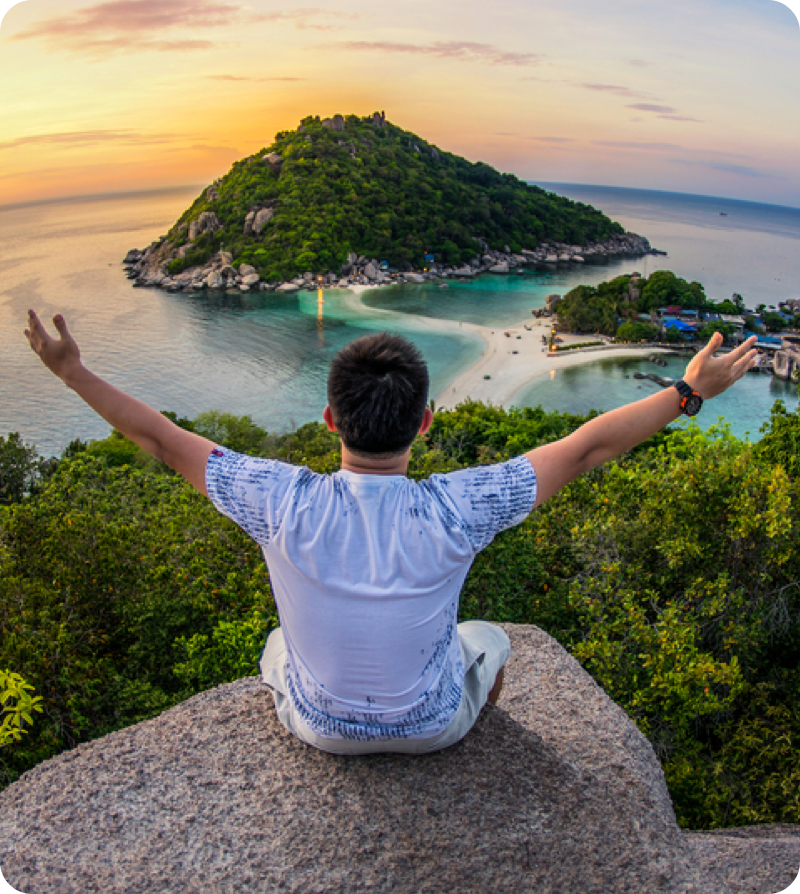 7/10
travelers find booking flexibility key to rebuilding confidence*
---
Expedia Group Media Solutions – Traveler Sentiment & Influences 2020/2021 study.
[underline]Delight[/underline] travelers
Flexibility matters more in the "new normal"
With so much uncertainty, travelers are opting for plans that can easily be adjusted. Make sure to leverage your access to 490,000+ properties that offer flexible cancellations. Offering pre- and post-pay options is another way to give travelers more control.
Having 700,000+ properties to draw from means your travelers have a huge range of choices. But even more important is prioritizing the right options for their preferences, where machine learning comes into play.
Deals and free perks
Getting the best value has always been a focus for travelers. In fact, two thirds of travelers say that value is the most important factor in their booking decisions.* With the economic impact of COVID-19, there's an even greater emphasis on value. Success today means understanding how to inspire and stimulate travel again and offering exclusive accommodation deals and free benefits can help you convert travel dreamers into active shoppers.
---
Expedia Group research studying the behavior of 1,900+ US domestic and international travelers, February to August 2020.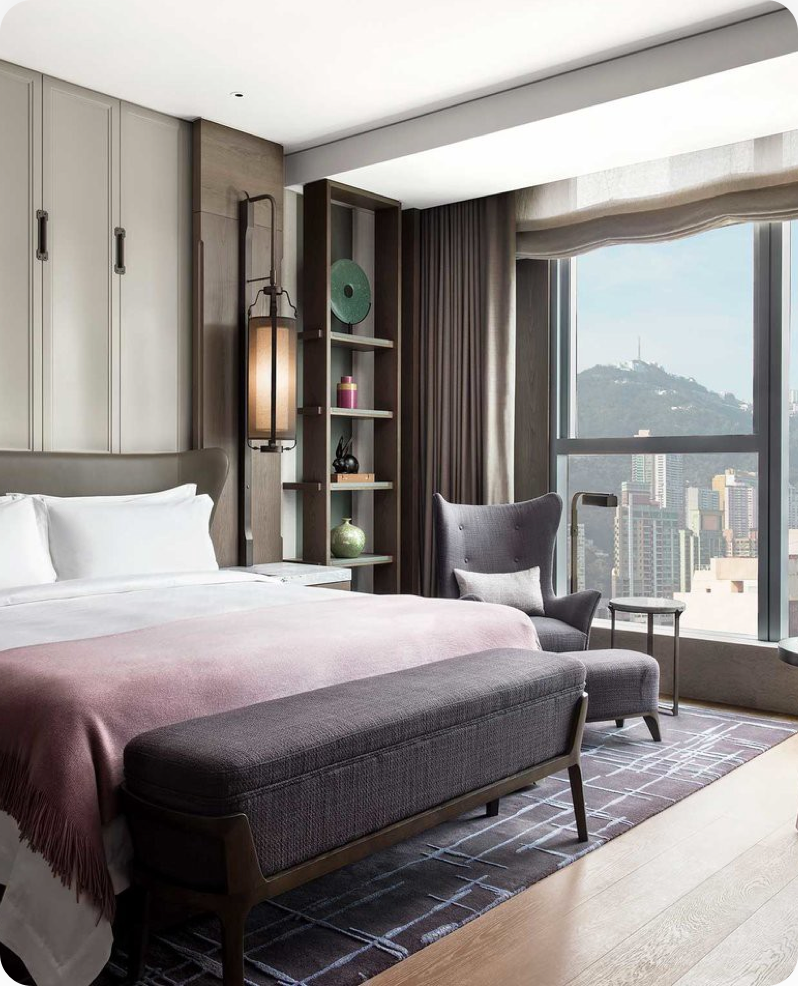 Wow travelers with
100,000+
room types worldwide
[underline]Boost[/underline] revenue
Make the most of package rates
Package rates continue to be a great way to drive incremental revenue and traveler satisfaction. Travelers who book packages receive an average discount of 15%. The bundled pricing makes travelers feel good about getting a good deal, which plays a big role in building long-term loyalty.
Grow your offering with global B2B rates
Introducing global high-margin B2B rates into your global supply can help you maximize revenue and boost business recovery. These wholesale rates are part of Expedia Group's optimized distribution program and give you direct access to 100,000+ room types anywhere in the world from international hotel chains like Marriott, Highgate and Club Quarters. You'll automatically receive new rates as more properties continue to join the program.
Learn more about Expedia Group's B2B rates with this quick 101 on optimized distribution
Here're a few ways to optimize your deals
Make sure you're surfacing all 650,000 available deals - more than half of which provide discounts of over 10%.
Provide a sense of exclusivity to your most loyal travelers with Member-only deals offering an average discount of 15%.
Offer perks such as free breakfast, free parking or a bottle of wine to delight travelers and increase your average booking value.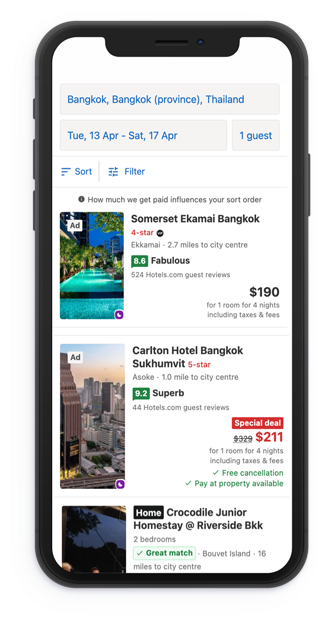 Get creative with your campaigns
Optimized display, intelligent sort-and-filter functionality, and carefully-crafted user experience (UX) are the well-known 'must-do's' to boost conversion. Combining these with relevant merchandising campaigns to motivate your target audience can supercharge your business to meet evolving demand and ensure your success in the long term.
Top 5 merchandising campaign tips
Update brand messaging with a focus on trust, reassurance, and flexibility
Provide vacation rentals and domestic travel offers
Run domestic destination campaigns with short lead-times
Incorporate deals-based campaigns with high discounts (like "Weekend breaks for $99")
Offer flexible cancellation policies, leveraging Member-only deals and Value-adds