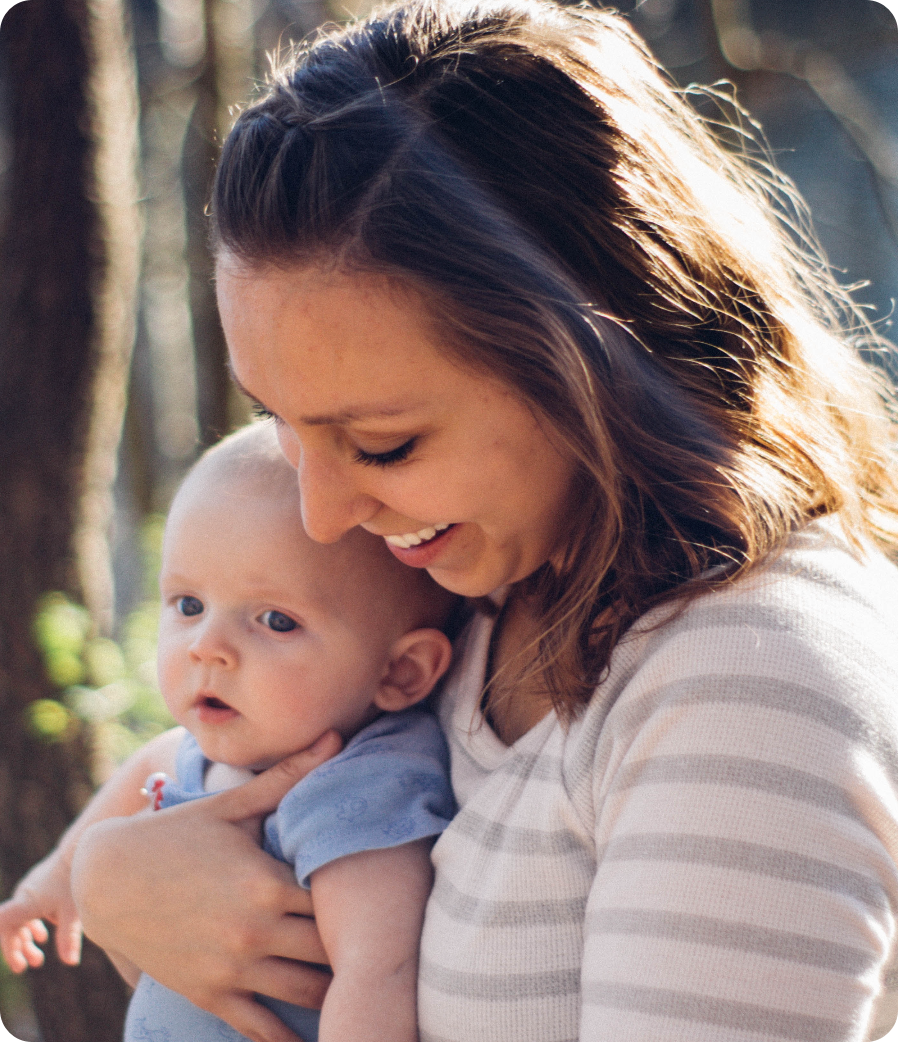 The VR market has grown
2-4x faster
than the overall economy.
[underline]Focused[/underline] on the future of lodging
Vacation rental occupancy increased by 60%1 during the pandemic, forever changing the face of the vacation rental market as more travelers become familiar - and comfortable - with this alternative source. With more travelers looking for non-traditional lodging in rural or remote destinations, the vacation rental market is expected to reach $113.9 billion by 20272. In other words, if vacation rentals are not part of your supply offering yet, now is the time to reconsider and seize the opportunity.
---
The Ultimate List of Vacation Rental Statistics 2020.
Vacation rentals, Grand View Research 2020.
Still need convincing?
4 more reasons you should offer vacation rentals:
Average booking values are higher compared to traditional lodging.
Travelers stay longer, especially now with more flexible work and school schedules.
Vacation rentals can help you expand your selection and variety during peak seasons.
Vacation rentals give you the competitive edge to capture pent-up demand for 'safe getaways' and to delight travelers with unique holiday homes.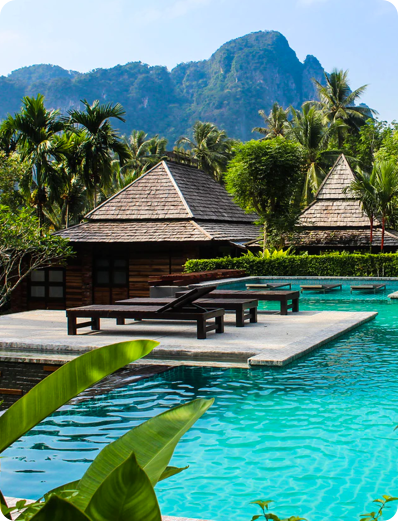 2/3
of vacation rental travelers cited the lower risk of exposure to the virus in less-populated areas as a key selling point.*
---
Source: Quality Counts: The value of OTA travelers, Expedia Group 2020.
The [underline]top 3 reasons[/underline] travelers book vacation rentals
More space at a lower cost
The leading reason why travelers choose a vacation rental over a hotel is for more space and privacy. On average, vacation rentals offer twice the space for half the cost of a hotel room.
Superior amenities
Beyond the savings, travelers choose holiday homes for the superior amenities offered like gourmet kitchens, private pools, home theaters, and hot tubs.
Another bonus of vacation rentals is they're a great fit for 'flexcationers'. With the increased flexibility in work and school schedules, families are mixing work and play. Vacation rentals provide a "home away from home" getaway with convenient comforts like private swimming pools, backyards, kitchens, and living areas.
Remote location
Many vacation homes are in rural or remote destinations, making them particularly attractive to travelers seeking to escape the crowds.
Who is booking vacation rentals?
Millennials
45% of vacation rental travelers in 2018 were Millennials
Families
88% of vacation rental travelers plan to travel with family
Groups
60% of travelers choose vacation rentals because of the space
Source: Phocuswright, US Consumer Travel 2019: Travel Product Consumption.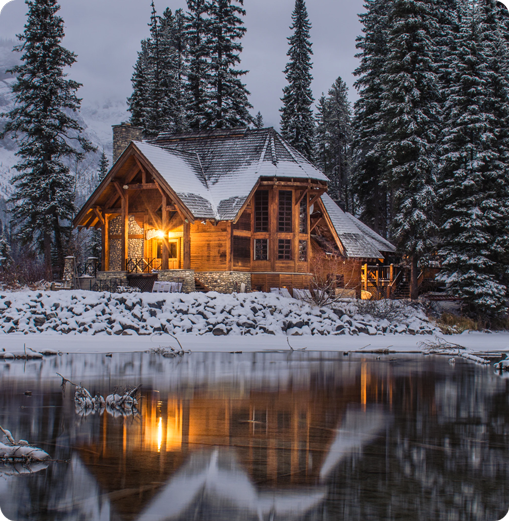 Typically between
5-10
guests
Bringing friends and family [underline]together[/underline]
Vacation rental travelers are usually family or friends coming together to enjoy a vacation. Travel groups are usually comprised of 5 to 10 guests, including at least 3 adults and 2 children. They often have additional requirements like being allowed to bring pets or having the ability to cook at the property. These travelers also tend to travel more and bring higher-value bookings.
High value VR travelers
All other travelers
[underline]Top 4[/underline] recommendations for selling vacation rentals
The traveler journey for vacation rentals looks different than with traditional hotels, making this type of accommodation more complex to sell. Here are a few things you'll want to keep in mind when selling vacation rentals.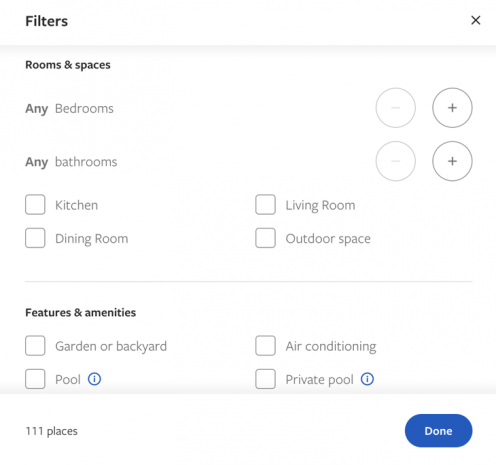 01
Build relevant search filters
Focus on filters to meet key criteria such as number of rooms, bathrooms and beds, maximum occupancy, and the property's square footage.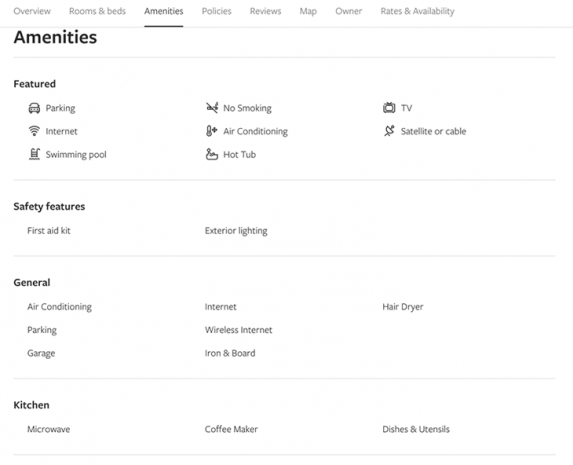 02
Display clear property details
Vacation rentals require enhanced property descriptions, including what's allowed and what's not allowed at the property. It's also important to to display - and describe where applicable - the different VR-specific amenities and special check-in instructions.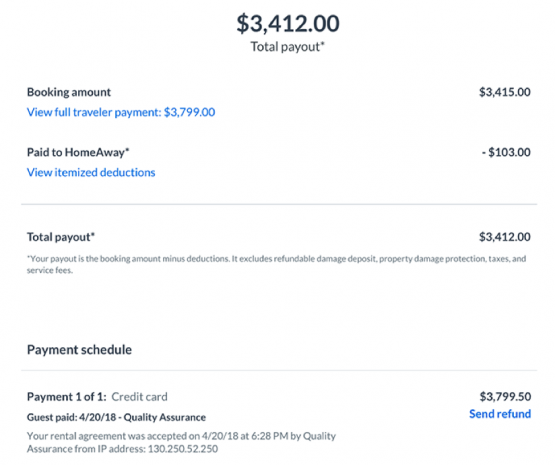 03
Clarify how you'll handle deposits and payment schedules
Deposit and payment schedules make it more challenging to become the Merchant of Record.
Damage deposits are often charged prior to stay and refunded after.
Vacation rentals typically have a payment schedule as booking windows are much longer.
Scheduled payments often require a manual action by the traveler.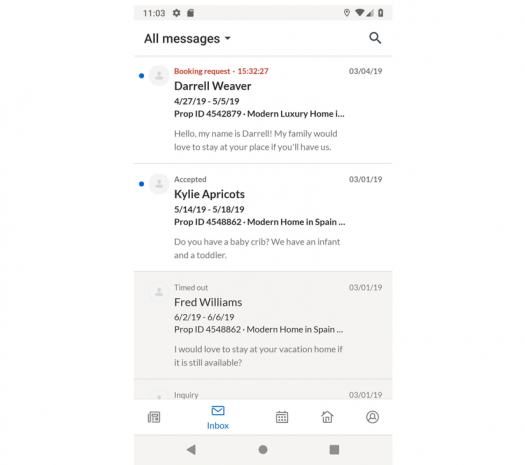 04
Provide the required traveler support
Since these holiday homes are often individually managed, property managers usually want to be able to contact guests prior to arrival to share check-in details. Consider how these communications will be handled - for example have a 24/7 monitored shared mailbox with ability to communicate key pick-up info 1hr before pickup.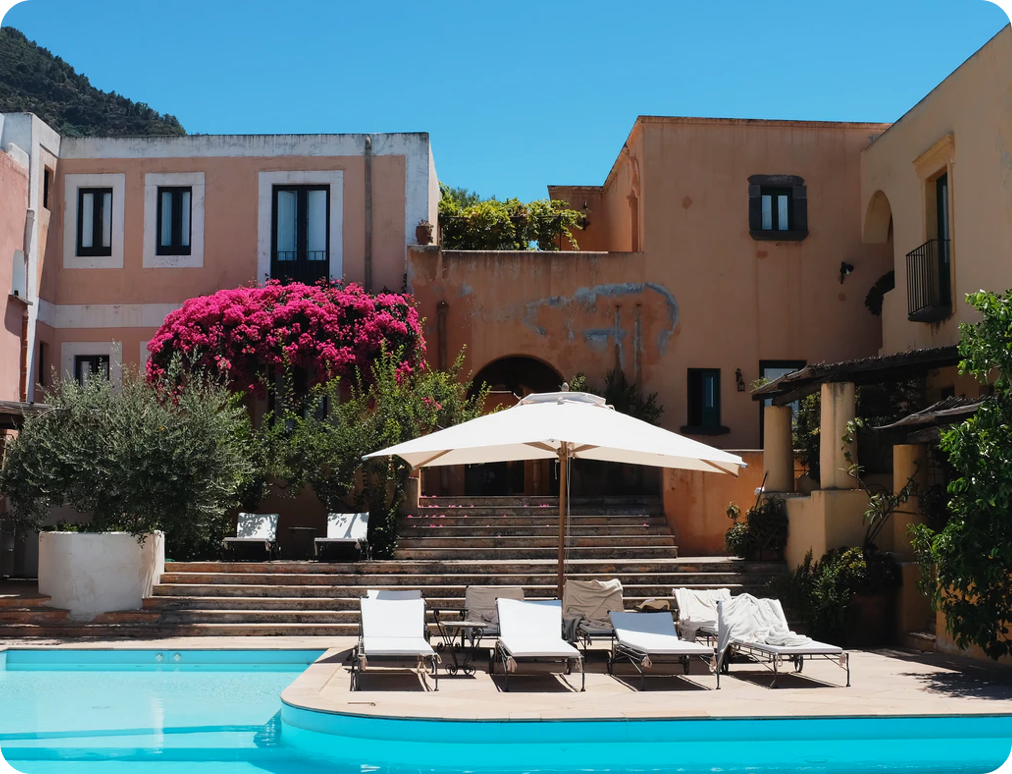 [underline]A simple solution[/underline] for serving vacation rental bookings
We've partnered with the Vrbo team so you can access over 2 million Vrbo vacation rental properties through EPS Rapid. It's an easy-to-integrate link-off solution that will help you accelerate revenue and get more travelers booking with you.
Leverage the well-established
Vrbo brand to remove hurdles
Access 2 million
vacation rentals
Fast and easy integration